Wheel Gate & Roller Gate Manufacturing in Buffalo, NY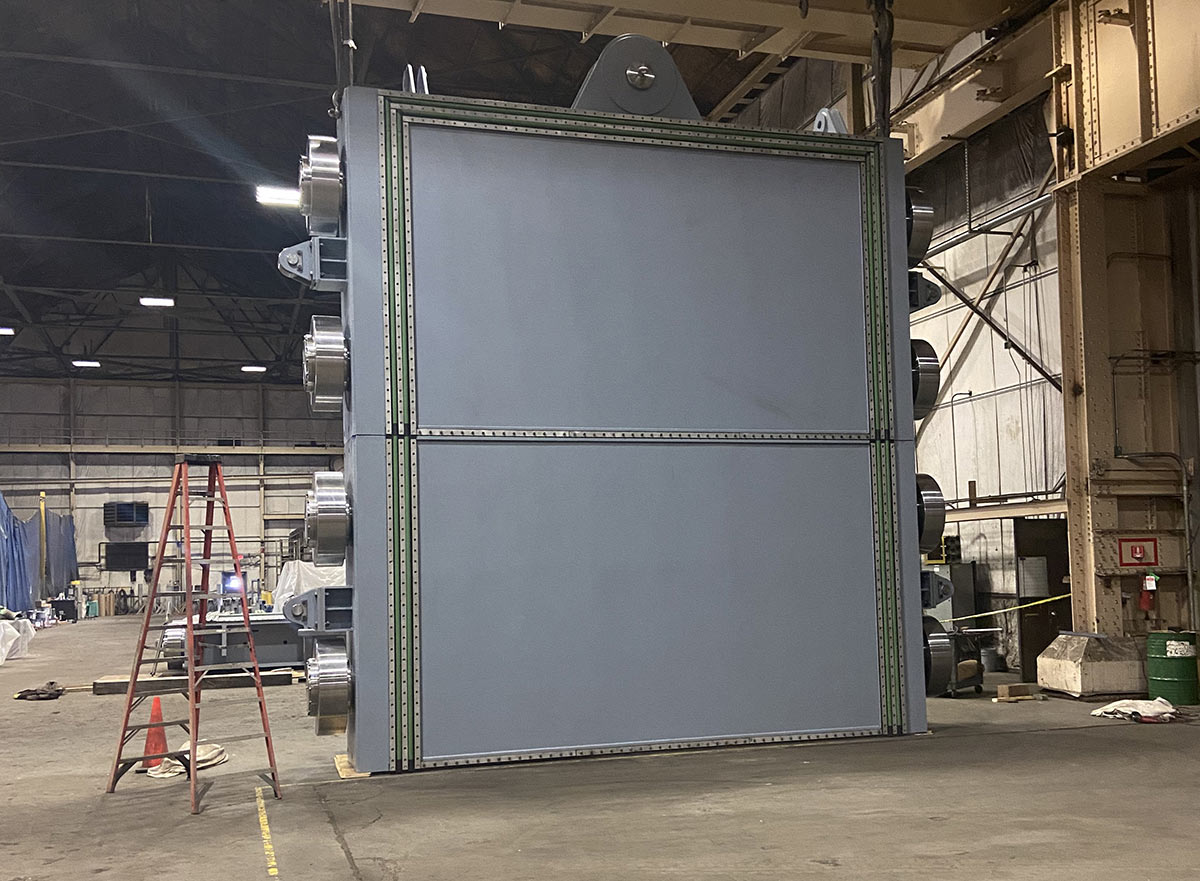 Looking for new designs for your water control gate project? Or perhaps your wheel gate, also known as the roller gate, needs an upgrade. Linita Design and Manufacturing is here to take care of all your wheel gate needs in Buffalo and the surrounding areas. We pride ourselves in offering the best in terms of quality and can assure you that your custom project will perfectly meet expectations.
Quality Wheel Gate Design
Our team of fabricators not only joins your project as a team of experts but also as a support system by offering suggestions while staying keen on your personal and project needs. We offer a cumulative force of over 35 years of unmatched experience in creating exceptional and quality custom fabrications. Therefore, our professional services feature partnerships between our team of experts and the client in coming up with the best designs thus unparalleled service.
We combine style versatility while ensuring that our custom wheel gates will serve their purpose for years to come. Working beyond just wheel gate design, our team can also design and manufacture the following:
Our Equipment
In addition to our knowledgeable and talented personnel, we have invested in state–of–the–art machinery. We understand that a great workman requires excellent tools thus our equipment empowers the team to deliver world-class fabrications. Our vast assortment of machinery is essential to different stages in the design of our wheel gates including welding, stress relieving, painting, and even the logistics. We have heavy-duty machinery to ensure that is crucial in the transportation of tools and even the installation of the final wheel gate product.
Certified Wheel Gate Manufacturing in Buffalo, NY.
Linita Design and Manufacturing is fully licensed. We gladly allow our customers know that we have taken the necessary step by acquiring the required accreditation from the appropriate authorities. Our competence shows in the numerous certifications we hold and the wider community we are part of thanks to memberships.
If you are looking for strength, quality, and incredible aesthetics all in one, look no further. Linita Design and Manufacturing will surely meet your requirements. We have established an incredible presence in Buffalo and would be delighted to bring your visions to life. Contact Linita Design and Manufacturing for more information.