Spillway Gate Manufacturing in Buffalo, NY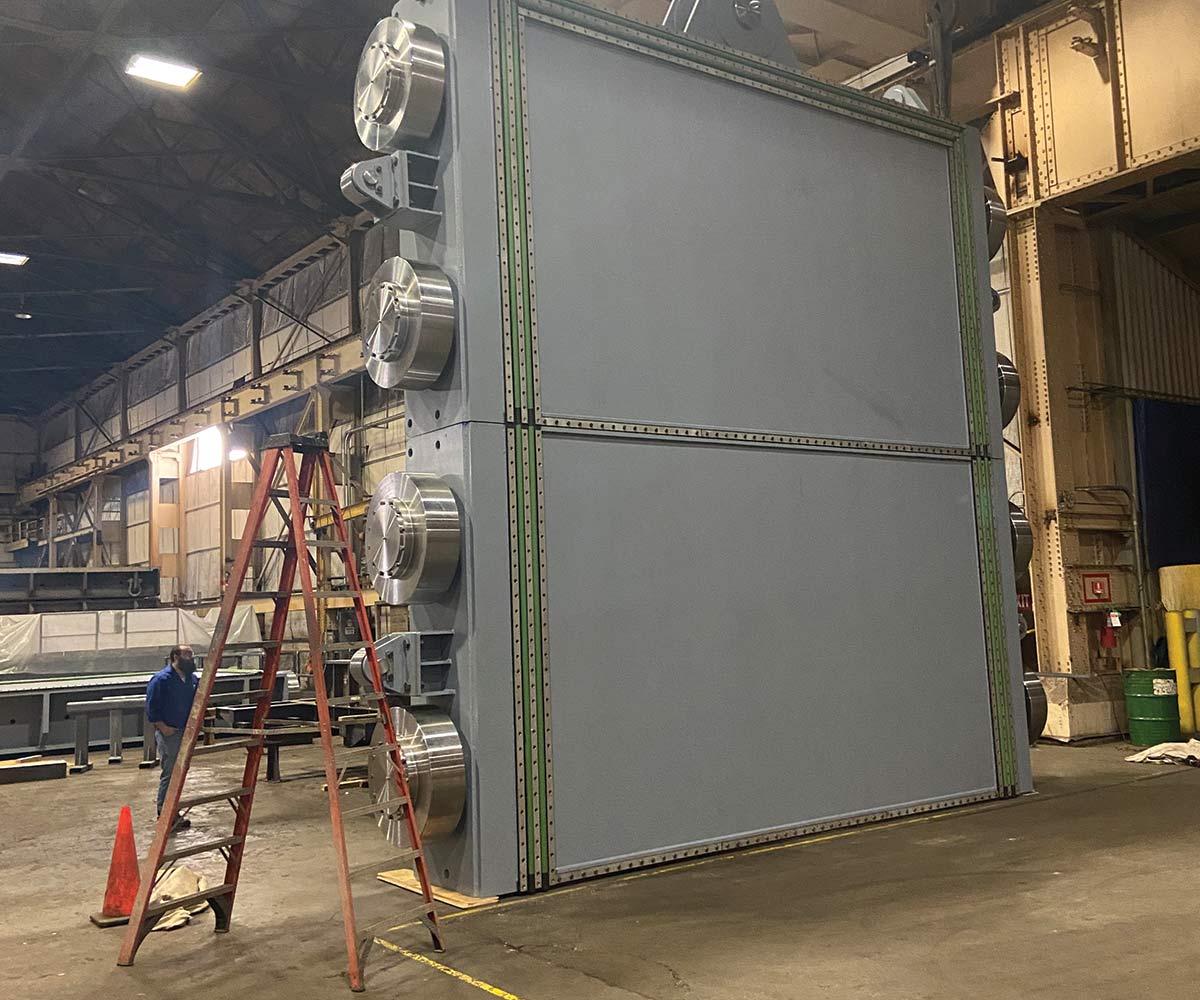 A spillway gate is also known as a stop gate. These are adjustable gates that regulate the flow of water in rivers, streams, and reservoirs. When there is excess water, they help in the safe and controlled passage of water around, over, and through a dam. As a result, they also serve as a form of barrier for the storage of extra water.
This is done by adjusting the size of the gap between the gate and the reservoir. When opened, the smaller the opening, the greater the amount of water that will enter the reservoir, and when the opening is larger, the less river water will enter the reservoir. And if the gate is closed, a barrier is created between the reservoir and the river.
Spillway gates work in three distinct ways:
1. Gravity-Based Spillway Gates: Are based on the principle of gravity.
2. Hydraulics-Based Spillway Gate: This uses hydraulic power to open and close them.
3. Mechanical-Based Spillway Gateway: This uses motors to operate.
Types Of Spillway Gates
Sluice Gate: Sluice gates are the most common type of spillway gate. It consists of upstream and downstream parts, which are both hinged. The upstream section has a small hole at the top edge. Through the hole, water flows downstream. The downstream part has a large hole at the bottom edge. The downstream part serves the reservoir. Lifting the upstream part of the gate will release the water. Then, lower the downstream part to close the gap between the upstream and downstream parts.
Slide Gate: It functions similarly to a sluice gate, except that the top edge of the upstream part has a slot rather than a hole.
Other types of spillway gates include:
Crest Gate

Radial Gate

Miter Gate

Drum Gate
Spillway Gate Engineering and Total Solutions Provider
Our clients are involved in a variety of industries. However, they have one thing in common: The requirement for dependable solutions that provide trouble-free operation at the lowest possible cost. We, at Linita Design & Manufacturing, help and support our clients from system design through supply, installation, commissioning, operation, and maintenance. Our employees have been trained to provide specialized services to clients, consultants, contractors, and government agencies. We work hard to guarantee that the proper equipment is used for the right application and that the most cost-effective designs are used. Get in touch to find out more about our spillway gate offerings today!