Spillway Gate Hoist Manufacturing in Buffalo, NY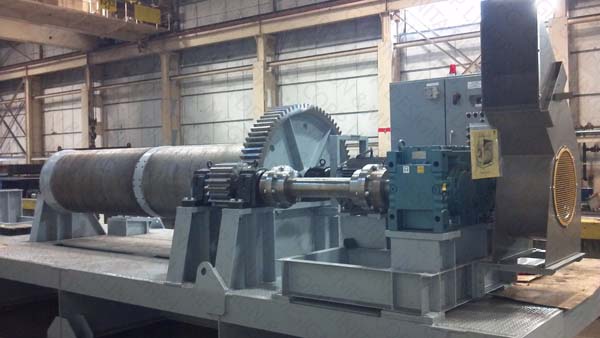 If you're managing or developing a project where a spillway gate hoist is a needed component, trust the experts at Linita Design & Manufacturing. With over 35 years of experiences in they hydro proudct supplies field, we can create fully customized solutions to your water control problems.
About Linita
In the field of heavy design and manufacturing, our expertise is unrivaled. Linita Design and Manufacturing has been designing and fabricating high-quality bespoke fabrications for over 35 years. Our expertise is in heavy weldments, although our options are nearly limitless. Our extensive expertise in different sectors (mining equipment, presses, big machine gear fabrication, and so on) aids us in overcoming new obstacles on a daily basis.
Our Available Services Beyond Spillway Gate Hoist Design
Coatings & Painting
We provide a wide range of paints, primers, and coatings to meet the needs of our customers. We specialize in the high build epoxies and water resistant coatings.
Mechanical Assembly
Linita Design & Manufacturing shop tests, assembles and wires a variety of components. To satisfy design requirements, our experts will work with you to understand the application and give assistance on mechanical and electrical interface alternatives.
Stress Relieving Oven
Our Stress Relieving Oven is 30 feet deep, 16 feet wide, and 10 feet high, making it one of the biggest in the Buffalo area. Providing superior heat treatment processing to the industry for over 35 years, Linita is always the first option when it comes to top-notch work and experience.
Surface Preparation & Blasting
We employ recycled steel grit media to offer high-capacity surface preparation. Linita's expertise can take care of all your surface preparation and blasting needs. From small residential work to major commercial projects, we've done it all.
Contact Us for Spillway Gate Hoist Design in Buffalo
For expertise and understanding when you need it most, contact the expert at Linita. Our team will walk you through the spillway gate hoist design and manufacturing process to create an end result of 100% customer satisfatction.